Yeah these are just a bunch of random screenshots I have taken during my time with the guild, I hope you enjoy.
Me, Xvik, Ion and Kawaii owning those poor captains in farming (we got a spirit stone yay)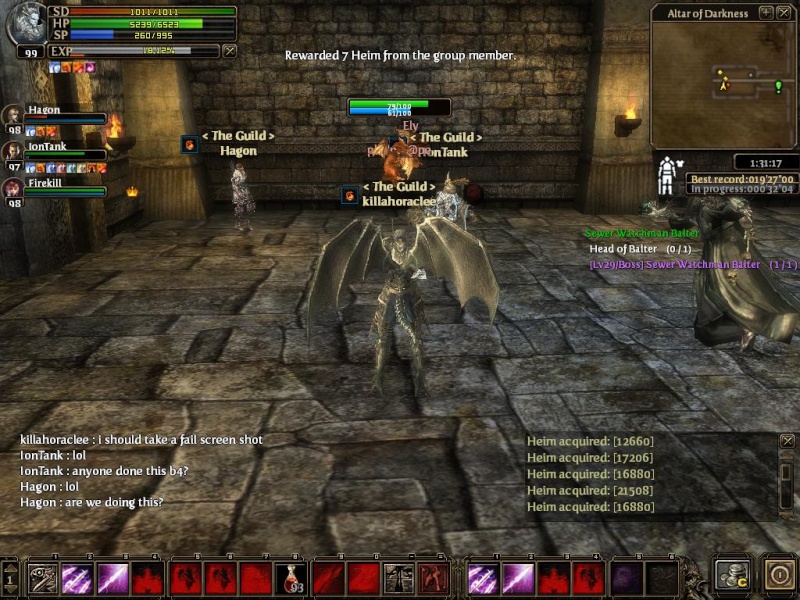 Me, Firekill, Ion and Hagon getting ready to fail. Firekill already fails because his computer takes 5000 years to load.
Us actually failing the mission
Me being red and not being able nothing to do except making love to Moose. I think Moose got too excited and lost the Key of Luiren over there but nahh lol I couldn't trade so moose gave it to me for free to farm lol.
Me saying hi to shadow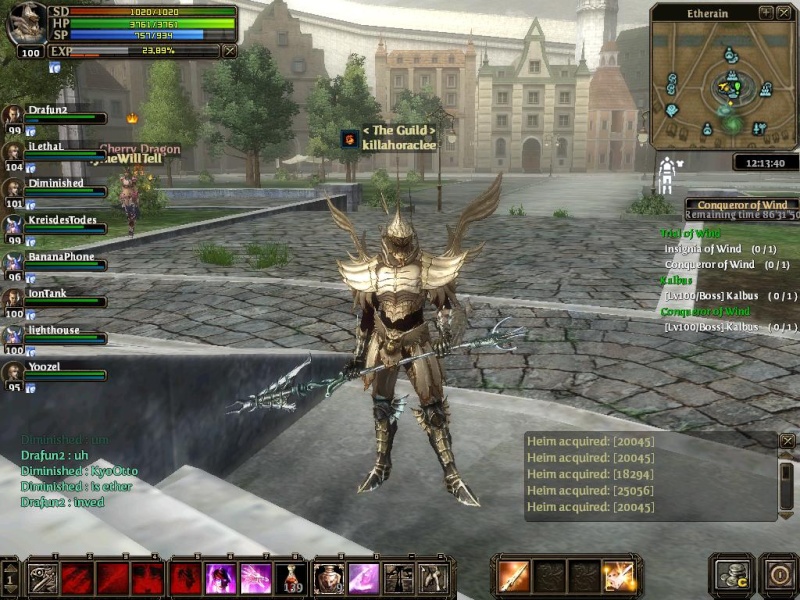 Me finally getting my elite armor yay I think I look sexy now LOL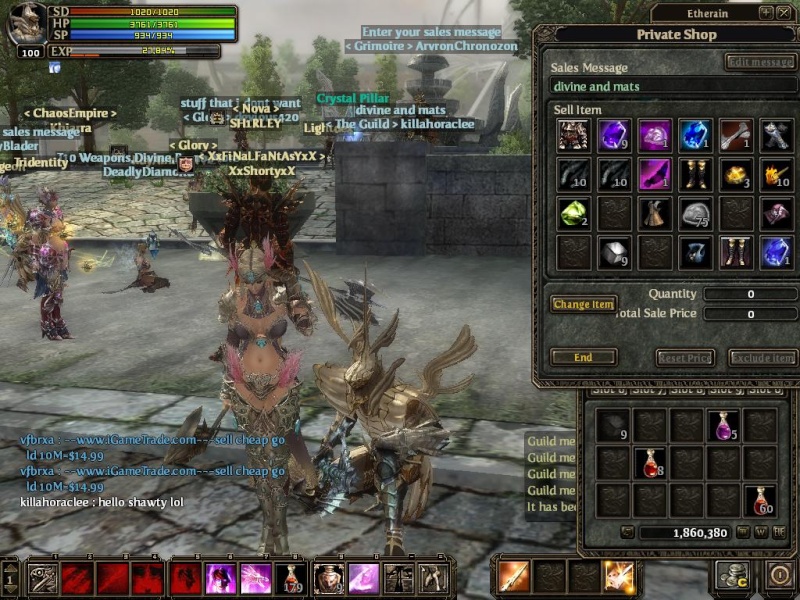 Me being a sexual predator and trying to hit on eles because of my elites. I think she is putting her head down because she is embarassed and flattered at the game I spit LOL.